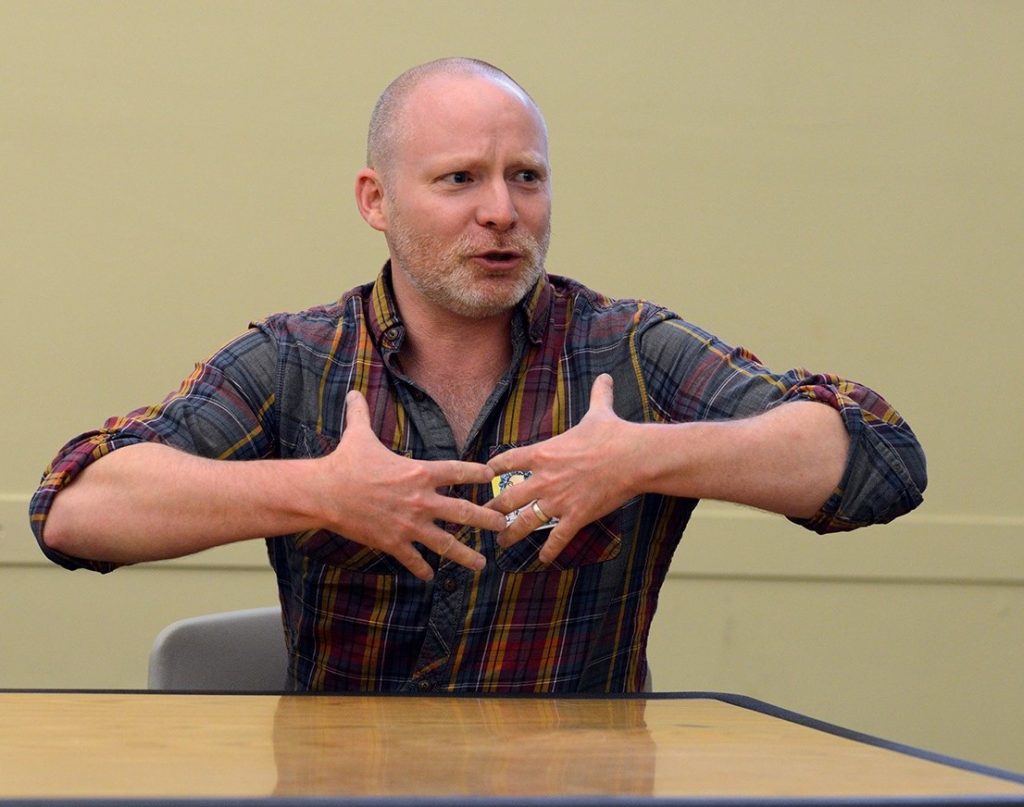 This year's LaffCon was again held in Lawrenceville, New Jersey on June 8, 2019. Organizers from the Northeast Lafferty League (NELL) supplied convention goers with buttons, as well as a pamphlet containing short essays and the winners of the limerick-like "bagarthach" contest. On display in the lobby was an all new gallery presented by the always prolific band of Laffertian artists.

Andrew Ferguson, one of the first and most capable Lafferty scholars, was on hand to talk about his 12 years of research among library archives in pursuit of rare manuscripts, and his ongoing hunt for military records that might illuminate the author's army service. One of the leading subjects of Ferguson's investigation is Lafferty's self-image and life. Although the reluctant autobiographer left behind few candid statements, clues exist where Lafferty wrote himself into, or pointedly out of his stories.

The panel on the recently republished Reefs of Earth was hosted by Andrew Ferguson, Samuel Tomaino, and Matt Keeley. The panel noted that the novel's cast of kids do not receive the usual doe-eyed Disney treatment. These almost heartless, whip-smart children are not infantilized, but set free to romp and maim as unfettered boys and girls will do, making for an unusual take on childhood that may be closer to truth than we care to remember. In any case, these adolescent adventures are certainly funnier and more harrowing than our own.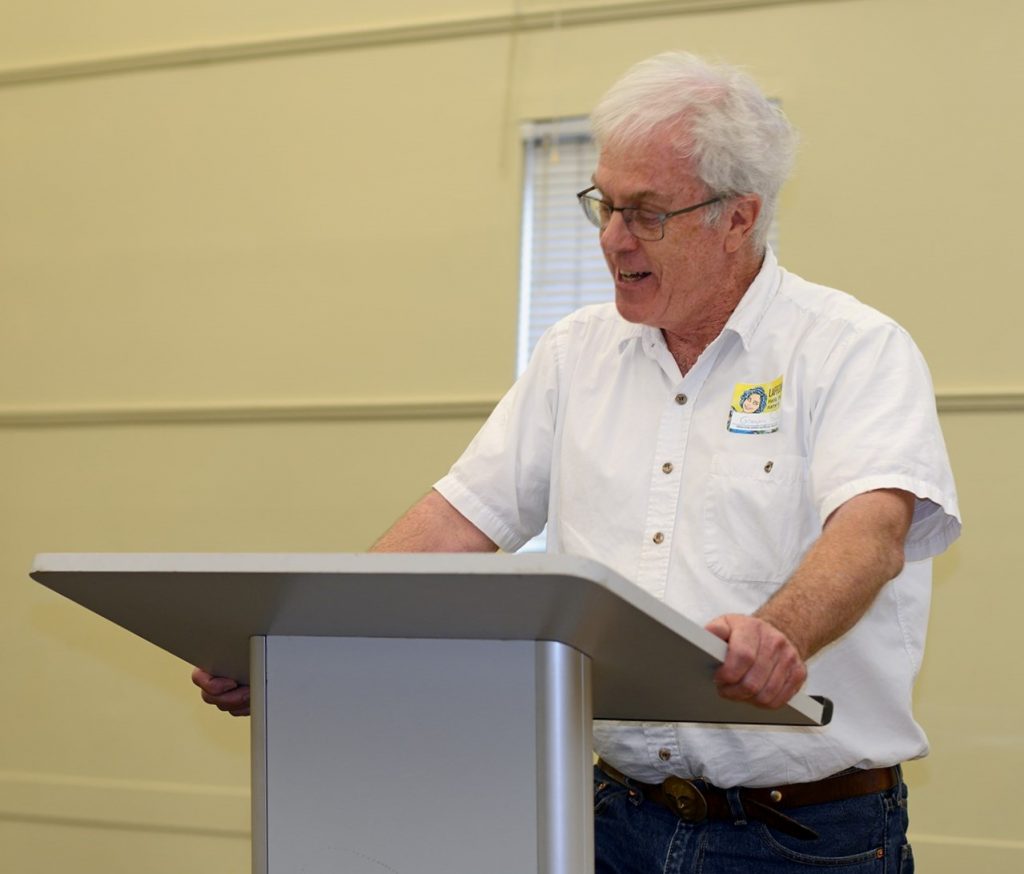 After lunch, Brandon Budda and Glenn McDorman recorded a live episode of the Gene Wolfe Literary Podcast on Lafferty's classic short, "Nine Hundred Grandmothers". They expanded on last year's discussion concerning nihilism, counterbalanced against a quest for meaning. The story's protagonist seeks answers on the origin of the cosmos among a race of ancient elders. The secret is so ludicrous that learning it would cause mortals to laugh themselves to death. The podcasters remarked on the odd concept of humor as the mechanism of genesis, just as laughter could be the device of one's own undoing. Under this schema, life is bookended by a gruesome, but nonetheless hilarious comedy.

Former book scout Matt Keeley drew on his experience to discuss Lafferty's difficult publishing history, and why one of the most original writers in any genre has been considered by some to be unpublishable. A chronological look at the rapid pace of Lafferty publications in the 1960s, followed by a dwindling rate of releases with smaller publishing houses, tells a story of the industry at large.

Next, a spirited reading of the 1973 Hugo Award winning "Eurema's Dam" was given by Gregory Feeley and Brian Youmans.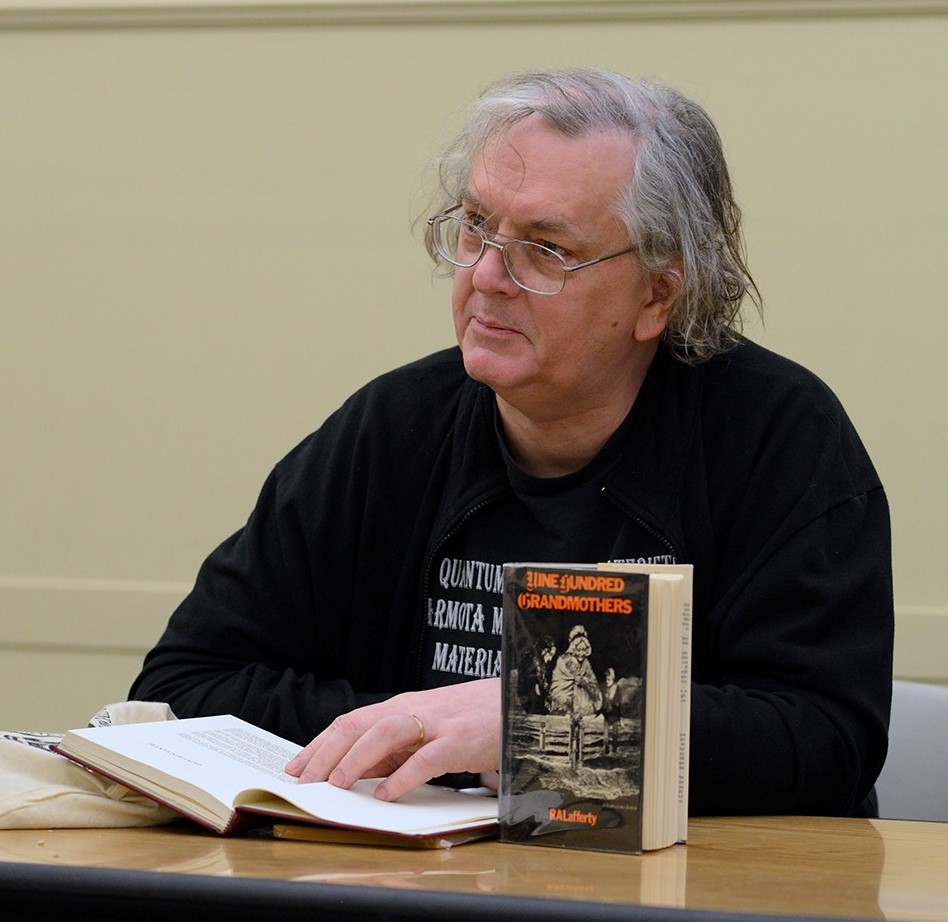 During the final discussion on "How We Read Lafferty," panelists considered which elements of this peculiar writing they most delighted in. Darrel Schweitzer brought attention to Lafferty's "wonderful deadpan," while Lissanne Lake, Nancy Lebovitz, and Kevin Cheek noted the unique wordplay and "youthful exuberance." G.L. McDorman spoke on the rewards of rereading, once for the sheer evocative physicality of a passage such as the facets of a tesseract, and a second read to grasp the concept within the larger narrative. The question of "how do you react to the bloodshed" generated a buzz and audience participation. The overall impression was that the characteristic mayhem of these stories is so often muddled with the joyous, downright funny moments, that a single passage may contain the grand extremes of the human experience. Drawing on his own faith and perhaps wartime experiences, the author seems to pose the idea that love does not always conquer all. Death can strike abruptly, but for Lafferty this was not the only mode of existence, evidenced by the long-running ghost story by which he chose to describe his oeuvre. There exists a haunting quality that lingers to recount the uproarious tall-tale of one's own life and demise.